Experienced Linecook
POSITION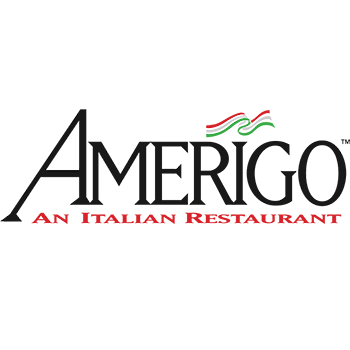 Amerigo is a local restaurant serving Italian favorites with locations across the Southeast United States
Job Description
We are looking for full-time and part-time experienced line cooks to join our team!
$17-$22 per hour based on experience
We're looking for someone who can bring a positive attitude to the back-of-house team and ensure our kitchen operations run smoothly, food safety and sanitation standards are being upheld, and workspaces are kept clean and organized. The ideal candidate will also possess the following skills:
●      Prepare dishes according to recipes
●      Previous cooking experience in a fast-paced kitchen environment
●      Comfortable standing for long periods of time
●      Attention to detail
●      Basic math skills and working knowledge of cooking measurements
●      Strong knife skills
●      Ability to prioritize and follow direction
Perks and Benefits
●      Competitive wages
●      Participation in ESOP (Employee Stock Ownership Program)
●      Medical, dental, and vision insurance benefits for employees at 30+ hours/week
●      50% discounted meals
●      Parking
●      Major holidays off: we are closed on July 4th, Labor Day, Thanksgiving, Christmas Eve night, and Christmas day
●      Room for advancement at our family of restaurants. Over 85% of our management team started from within 4Top!
About Amerigo
Amerigo is a casual neighborhood Italian restaurant offering a blend of traditional and modern Italian cuisine to diners since 1987. Our commitment to hospitality and the highest quality ingredients remains strong; we are committed to providing our guests with a memorable experience in a warm and inviting atmosphere. We serve lunch and dinner daily and Saturday and Sunday brunch, and are proud to be one of go-to Italian restaurants of Memphis and the recipient of multiple awards and recognition as "Best Italian Restaurant" in TripAdvisor, OpenTable, and local publications.
We are located at 1239 Ridgeway Road Memphis, TN 38119.