Front of the House Manager
POSITION
Location
Char
Nashville, TN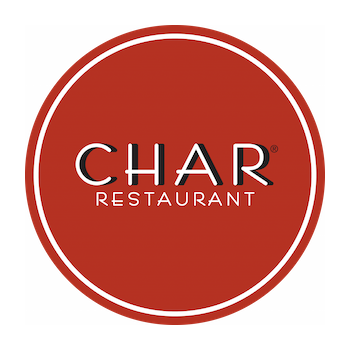 Char is a contemporary steakhouse offering modern southern cuisine with distinct spirit and charm. Located in Huntsville, Jackson, Memphis and Nashville.
Job Description
4Top Hospitality is a multi-concept independent restaurant group based in Nashville, TN with 14 locations across the southeast. We are seeking experienced FOH restaurant managers to join our growing Nashville teams. Local concepts include Char, Amerigo, Jasper's, etc. and etch. If you are looking for a management role in growing company and have at least 2 years experience managing in an upscale/fine-dining, high-volume restaurant, please continue reading:
FOH Manager Descriptions
Our management team's mission is not only to keep our guests happy, but most importantly, our staff. You'll be part of and contribute to our positive culture and mature working environment, and we want to keep it that way! This position entails playing a hands-on role in overseeing daily restaurant operations while ensuring our guests are receiving the level of dining experience we have built our reputation around. Other job responsibilities include:
Create a safe and rewarding work environment for all team members
Provide leadership and clear direction to front of house team
2+ years of experience managing in an upscale, high volume restaurant
Control operational costs and contribute to restaurant profitability
Interview, train, and coach team members on a regular basis
Willingness to roll up your sleeves and help the team whenever needed
Ensure compliance with sanitation and safety regulations
Maintain service standards among FOH and BOH teams
Create weekly schedule for FOH team by anticipating business needs
Management Perks and Benefits
Competitive salary and monthly profit sharing
Participation in ESOP (Employee Stock Ownership Program)
Medical, dental, vision, life, and disability insurance
Paid Time Off + Sick Days
Free shift meals + 100% food discount for two at any of our restaurants once/pay period
Free parking
Major holidays off: we are closed on July 4th, Labor Day, Thanksgiving, Christmas Eve night, Christmas day, and Super Bowl night
Room for advancement at our family of restaurants
About 4Top Hospitality
4Top is a multi-concept independent restaurant group based in Nashville, TN with 14 locations across the southeast. Concepts include Amerigo Italian Restaurant, southern steakhouse Char, oyster bar Saltine, and casual bar and restaurant Jasper's. Chef-driven concepts include award-winning Chef Deb Paquette's etch and etc. restaurants in Nashville, TN. The group has plans for continued growth in 2023 and beyond.
At 4Top, you're more than just an employee – you're an employee owner. We offer a benefit plan called an Employee Stock Ownership Plan (ESOP), which allows you to own a part of the company and accumulate shares to build towards your retirement savings over time. The ESOP is a company-funded program, so there is no out of pocket expense or contribution necessary. All employees are eligible to participate in the ESOP program once service time requirements have been met. The longer you stay with 4Top, and the better the company performs, the more your account can continue to grow. The ESOP is tied to company performance, which enables you to share directly in the future success of the company – a success you are helping to create.