Assistant Kitchen Manager
POSITION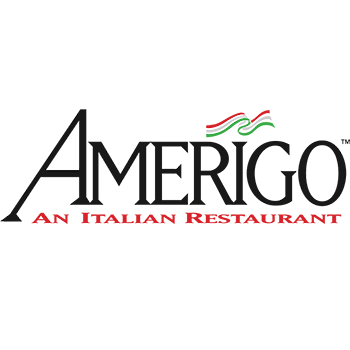 Amerigo is a local restaurant serving Italian favorites with locations across the Southeast United States
Job Description
Our ideal candidate has experience in fine dining cooking and management. The Assistant Kitchen Manager/Sous Chef works closely with the Chef and culinary team to ensure dishes are being prepared correctly, kitchen operations run smoothly, and food safety and sanitation standards are being upheld. Our mission is not only to keep our guests happy but most importantly, our staff. You'll be part of and contribute to our positive culture and mature working environment, and we want to keep it that way!
Other job responsibilities include:
Follow recipes & coach the culinary team
Assist in recipe development & create specials
Train and coach culinary team members on a regular basis
Enact cleanliness, safety, and sanitation protocols to ensure A-rated health department and other comparable inspections
Maintain kitchen equipment
Ordering and inventory management
Create a weekly schedule for the BOH team by anticipating business needs
Provide leadership and clear direction to the BOH team
Management Perks and Benefits
Competitive salary and monthly profit sharing
Participation in ESOP (Employee Stock Ownership Program)
Medical, dental, vision, life, and disability insurance
PTO
Free shift meals + 100% food discount for two at any of our restaurants once/pay period
Parking
Major holidays off: we are closed on July 4th, Labor Day, Thanksgiving, Christmas Eve night, and Christmas day
Room for advancement at our family of restaurants
About Amerigo
Amerigo is a casual neighborhood Italian restaurant offering a blend of traditional and modern Italian cuisine to diners since 1987. Our commitment to hospitality and the highest quality ingredients remains strong; we are committed to providing our guests with a memorable experience in a warm and inviting atmosphere. We serve lunch and dinner daily and Saturday and Sunday brunch, and are proud to be one of Jackson's go-to Italian restaurants and the recipient of multiple awards and recognition as "Best Italian Restaurant" in TripAdvisor, OpenTable, and local publications.