Location
Char
Memphis, TN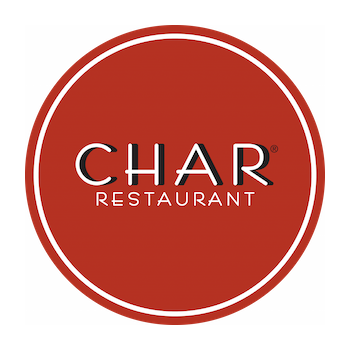 Char is a contemporary steakhouse offering modern southern cuisine with distinct spirit and charm. Located in Huntsville, Jackson, Memphis and Nashville.
Job Description
We are looking for experienced part-time and full-time hosts to join our team!
$13-$17 per hour (depending on your experience)
As the first and last interaction the guest has with the restaurant, the host has the opportunity to make a positive, lasting impression on our diners. We are looking for someone who can bring positive energy to our front-of-house team while maintaining floor operations to ensure smooth service for our guests and service team. The ideal candidate will also possess the following attributes:
●      Great communication skills with a professional demeanor and appearance
●      Provide high level of organization and hospitality to all guests at all times
●      Understand and operate the reservation system. Previous experience with OpenTable is a plus!
●      Effectively manage incoming guests, phone calls, complaints, and inquiries while maintaining a calm demeanor
●      The ability and desire to be a part of a team
●      Experience hosting in a high-volume, fast-paced environment
Perks and Benefits
●      Competitive wages
●      Participation in ESOP (Employee Stock Ownership Program)
●      Medical, dental, and vision insurance benefits for employees at 30+ hours/week
●      50% discounted meals
●      Parking
●      Major holidays off: we are closed on July 4th, Labor Day, Thanksgiving, Christmas Eve night, and Christmas day
●      Room for advancement at our family of restaurants. Over 85% of our management team started from within 4Top!
Char Description
Char is a modern southern-style steakhouse offering USDA Prime and Choice cuts of meat, fresh seafood, home-style sides to share, brunch, and a selection of classic cocktails, wine, and bourbon. A lively piano bar features nightly entertainment and a jazz trio during Sunday brunch. The restaurant is open Mon-Sat from 11 am-10 pm, and on Sunday from 10 am-2 pm/4:30 pm-9 pm.
Please apply in person Monday-Friday from 2 pm-4 pm at 431 S Highland Suite 120 Memphis, TN 38111.  Or, you can send your resume via email to randy.black@charrestaurant.com.